Blog Post by Traci Zeller of Traci Zeller Designs
Remember when I gushed on and on and on and on about Celerie Kemble'scollection for Henredon?  Well, it's just that good.  Can you blame a girl?!  Unlike some furniture companies, however, Henredon is not a one-trick pony.  Yes, Celerie's pieces are amazing … but there's lots more amazing where that came from!
One of my High Point highlights was definitely the introduction of Henredon's new Aubriot collection.  Designed by French interior architect and designer Patrick Aubriot, these new pieces — in addition to Patrick's Rue de Seine collection for Century Furniture — have an Art Deco feel that I am crazy for.  I mean, just look at the 6901-48 Chest!   The custom hardware alone is enough to make me a happy designer.  I tend to use sideboards in formal dining rooms as a more modern alternative to the china cabinet, but — if you really need display storage — an all-glass front cabinet gives a similarly updated look.  And you can see there's nothing stuffy about the Aubriot 6900-49 Cabinet!
Need a sleek cocktail table?  The Aubriot 6901-40 Cocktail Table fits that bill!
Of course, there are plenty of homes (and clients!) that prefer a more traditional design, and Henredon's Westbury Manor collection speaks to that need.  The finish on the Westbury Manor Sideboard (4300-21) is incredible.
Don't scroll too fast and overlook the amount of detail in this Westbury Manor Table (4300-42)!  The woodworking is just divine.
On the Westbury Manor Chest (4300-48), you can see the same dedication to detail.  Plus, the veneers are simply outstanding!
Henredon also introduced three new chair styles that range from modern to transitional to traditional.  The shape of  H1451 Bernard is fundamentally classic, but — with narrow arms and inset wood — this isn't your mother's arm chair.  (Somehow "this ain't yo mama's arm chair," said with a swagger, sounds better in my head than when I type it.  Darn those English teachers hammering lessons into my head!)  
The Natalie Chair (H1452) is much more streamlined and would work in a variety of design schemes.  I'm inclined to use the Natalie Chair on projects ranging from soft modern to fresh traditional.
Although the H1460 Wing Chair looks strictly old school, the stretcher bars on the frame tell a different story.  Don't they add an amazing amount of interest to an otherwise ordinary chair?
Oh, and there's a benefit to being sister companies … or at least having the same great taste in fabrics.  Look what brand-new fabric showed up at Henredon, too! Celerie must have liked this fun embroidered stripe as much as I do.
Do you recognize the Catalyst rug, which is part of Celerie's collection for Merida?  Mereda is a TZ fave for the highest-quality natural fiber rugs and textiles, all of which are made at Merida's mill in Fall River, Massachusetts.  Here, Celerie used the Pink Grapefruit colorway, but Catalyst is also available in Topaz-Amethyst (blue and lavender), Zebra (browns), Blue Gray (grays) and Finch (yellow).  When designers have multiple licensed product lines across various categories, I love to see those showrooms "cross-merchandized."  Is that a word?  If not, it should be.  You really have the opportunity to see how that designer's vision fits together!  In the Henredon showroom, Celerie used lamps, accessories and occasional pieces from her collection for Maitland-Smith and rugs from her collection for Merida — not to mention personal beautiful family photos.
Of these new introductions for Henredon, which one speaks the most to your design style?
Thank you to High Point Market for pairing me with four companies, includingHenredon, as a sponsored blogger.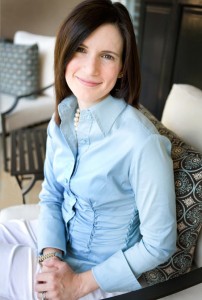 Meridien has been a leading international sales and logistics company specializing in American home furnishings products for more than 20 years. In addition to acting as the international sales representative for a number of leading brands, Meridien offers a unique range of related services including interior design, visual merchandising, banking and finance, transportation, consolidation, and project execution. The home office is located in Wilmington, NC, USA with branch offices in Moscow, Lima, Dubai, Hong Kong, Firenze, Olsztyn and Taipei.  Click here to learn more about Meridien
Is Meridien a good fit for your global business or project?  Click here so we can learn more about you.