Meridien had the opportunity to sit down with Christine Rendino, Director of Fashion & Merchandising for Marge Carson at the Spring High Point Market.  Christine tells Marie Wood, Director of Interior Design for Meridien, more about trends and inspirations for the always opulent Marge Carson
Ironwork patterns from intricate to simple ruled the Spring 2013 Runways.
Great for fashion, but even better for the home, fabrics with gate and ironwork motifs are custom tailored to beautiful upholstery textiles. Here are a few references from the runways including Alexander Wang, Diane Von Furtstenberg, Missoni and Alexander McQueen showing how they relate to the new fabrics in the Marge Carson line for April 2013 High Point Furniture Market.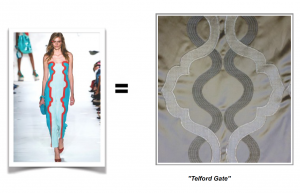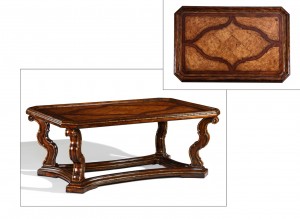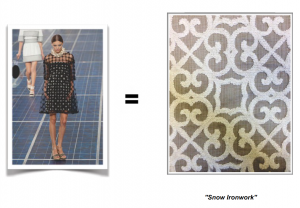 Meridien has been a leading international sales and logistics company specializing in American home furnishings products for more than 20 years. In addition to acting as the international sales representative for a number of leading brands, Meridien offers a unique range of related services including interior design, visual merchandising, banking and finance, transportation, consolidation, and project execution. The home office is located in Wilmington, NC, USA with branch offices in Moscow, Dubai, Firenze, and Taipei.
Is Meridien a good fit for your global business or project?  Click here so we can learn more about you.
Do we already work together? Email your Customer Service Representative for more information on Marge Carson.