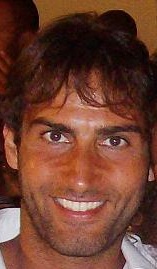 Meridien, an International furniture resource company, specializing in American brands is pleased to announce the newest member of their international sales team, Fabio Pelosini. Mr. Pelosini will be working with Meridien as Regional Sales Manager based in an office in Firenze, Italy.
Mr. Pelosini, born in Firenze, has broad experience in sales and product development of consumer products, and has been an independent sales agent in the luxury home furnishings category for the past 5 years. He has been successful with leading Italian and American lighting brands and has established a loyal customer base not only in Italy, but also through Central, Eastern Europe, Turkey and Middle East. Mr. Pelosini will be representing Meridien and their portfolio of higher end American brands for furniture, lighting, and accessories.
Meridien has been a leading international sales and logistics company specializing in American home furnishings products for more than 20 years. In addition to acting as the international sales representative for a number of leading brands, Meridien offers a unique range of related services including interior design, visual merchandising, banking and finance, transportation, consolidation, and project execution. The home office is located in Wilmington, NC, USA with branch offices in Moscow, Dubai, Firenze, and Taipei.
Please contact Lindy Faison at lfaison@www.meridienmarketing.com or 910-763-3236 for more information.
Meridien Furnishing the World. www.meridienmarketing.com